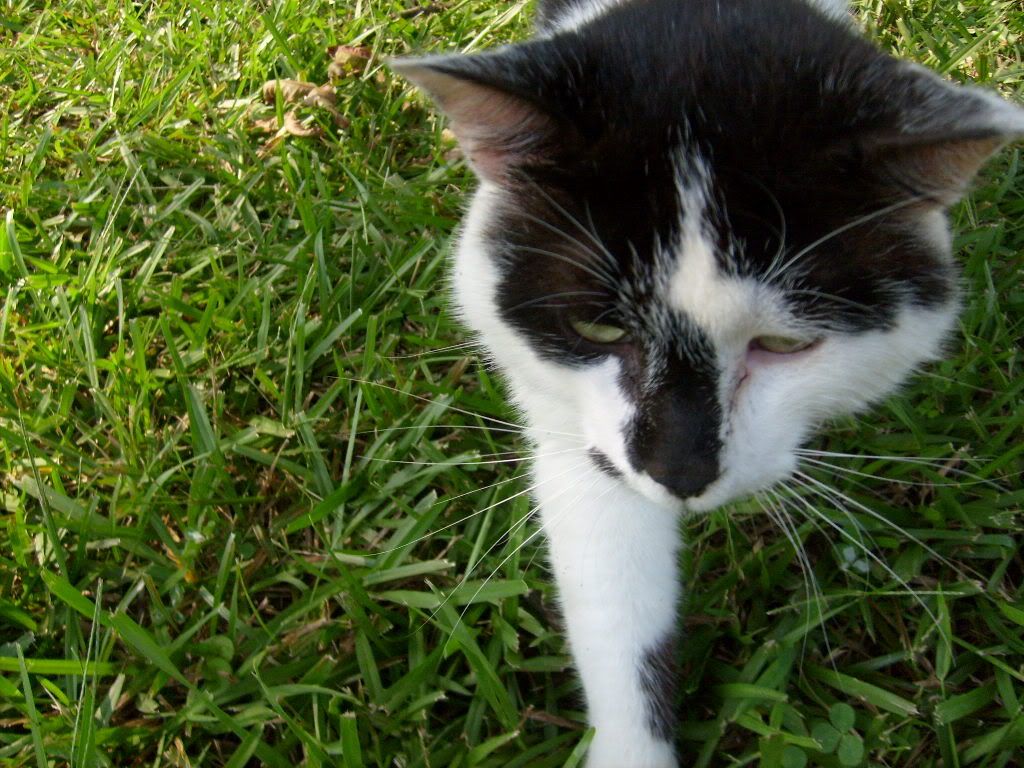 Today my kitty died :-( Well, he didn't die, but we had to put him down. We brought him in to the vet this morning just to get his shots and before they could give one of the vaccinations, they needed to test him for feline leukemia. His test came back positive.

While he was not in pain, it would have eventually been deadly and is extremely contagious to other kitties. Since we have 3 other cats, we had to get all of them tested as well. Their tests came back negative, thank God! We were really expecting at least some of the others to have it.

We haven't had Sampson for long. He showed up on our doorstep one day about 2 months ago. He was so sweet and wouldn't leave, so we decided to keep him. Sampson always loved to be petted and loved.

We'll miss you sweet boy!